Peach named finalist for 2023 Banking Tech Award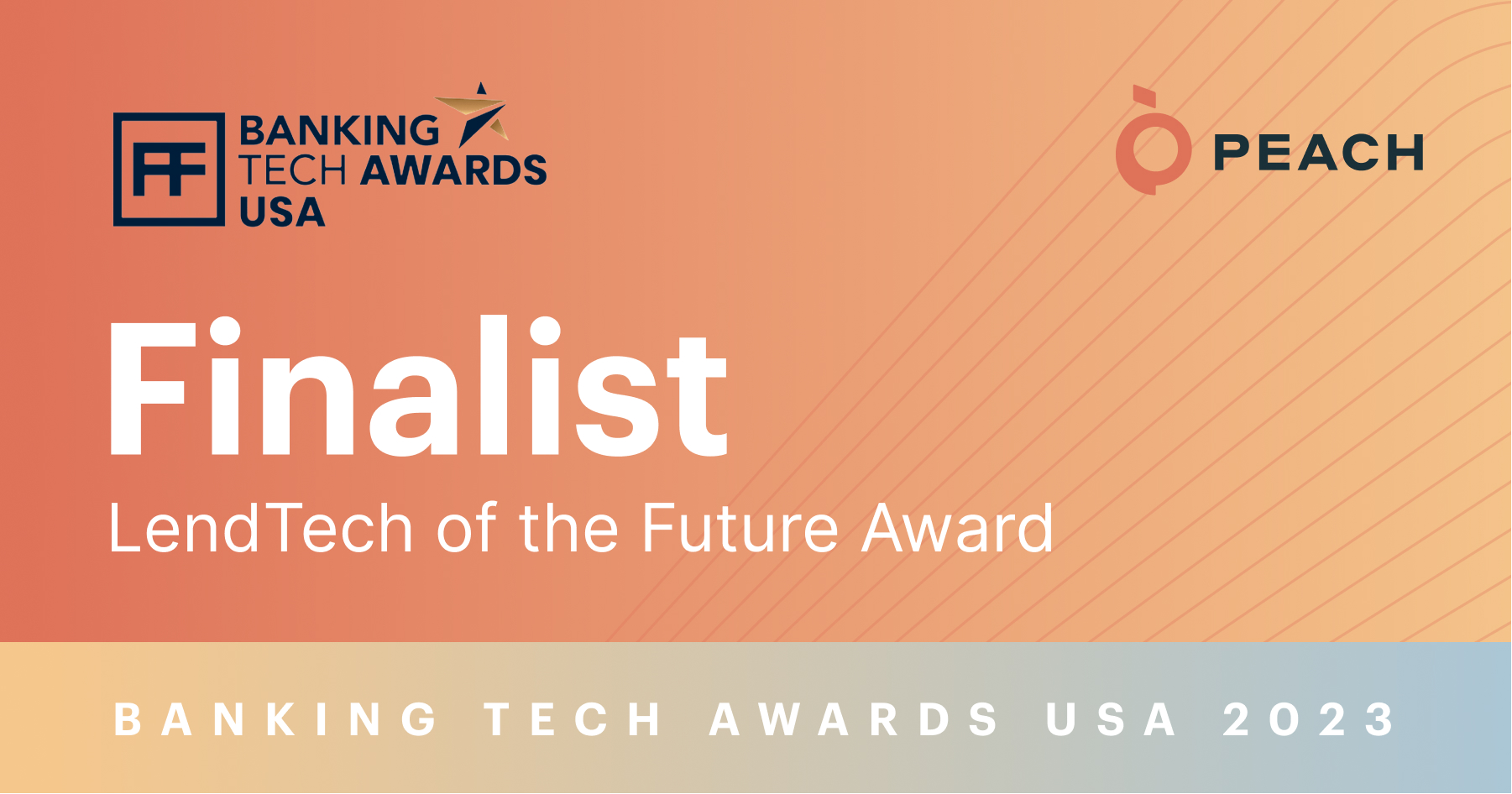 We're pleased to share that Peach has been named to the shortlist for the 2023 Banking Tech Awards from Fintech Futures. Peach's category is LendTech of the Future.
Built to support any asset class, featuring over 200 configuration variables and designed around modern user experience principles, our adaptive lending platform is built to power tomorrow's lending products. As change accelerates within financial services, Peach gives lenders the ability to stay nimble and adapt as markets, regulations and product constructs evolve.
Winners will be announced June 1. See the full list of finalists here.
--