Peach CEO Eddie Oistacher to speak at Fintech Nexus 2023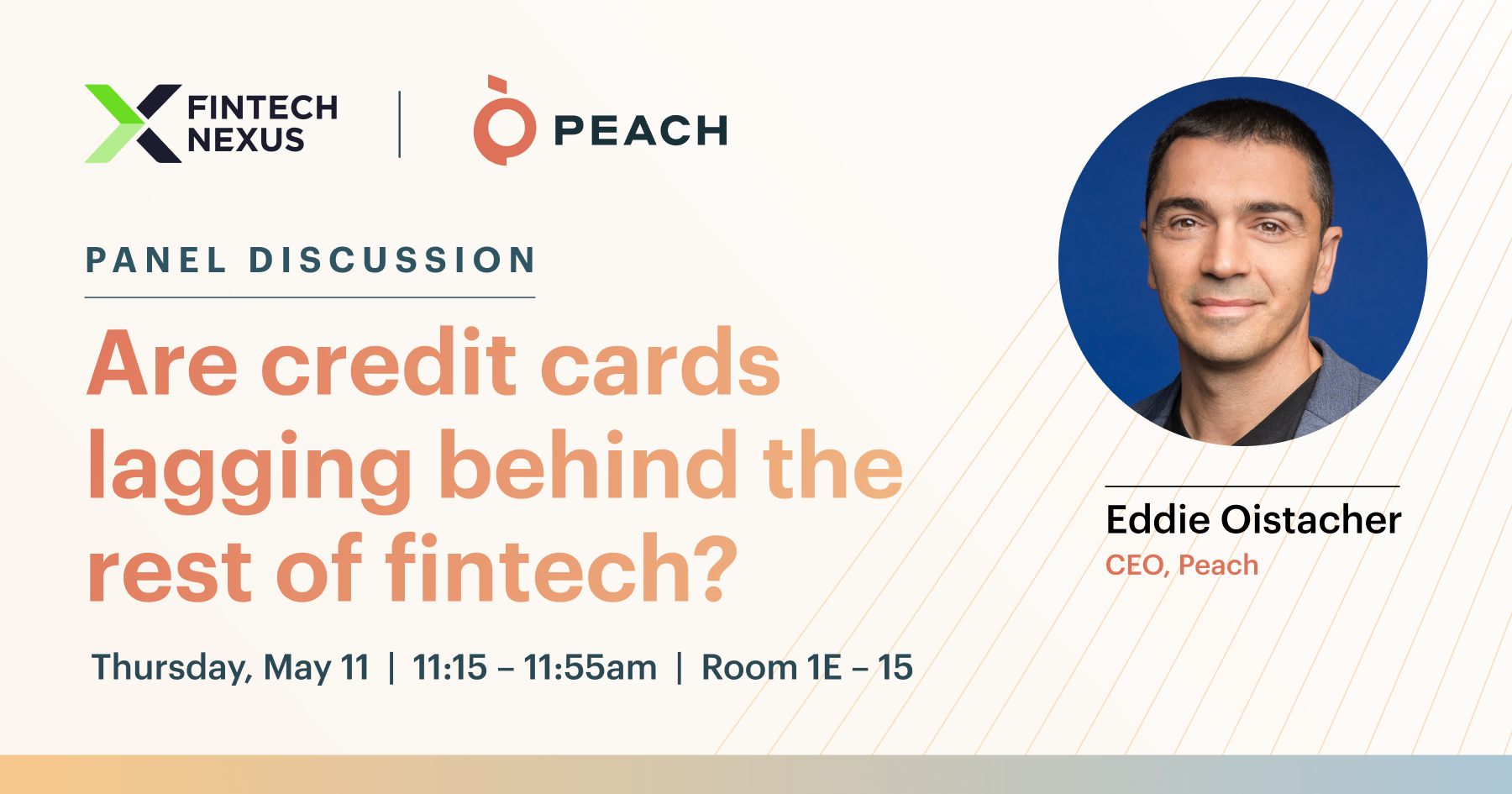 Peach CEO and Co-Founder Eddie Oistacher will be speaking about credit card innovation next week at Fintech Nexus.
Session topic: Are Credit Cards Lagging Behind the Rest of Fintech?
Session time: Thursday, May 11, 11:15–11:55am; Room 1E-15
Panelists: Eddie Oistacher, Peach; Howard Goldstein, Mission Lane; Anthony Peculic, Cross River; Sachin Ramchandani, Zeta
Moderator: Juan Azel, Winston & Strawn
If you'll be at the conference, stop by Booth 321 to learn more about our API-first loan management and servicing platform. Peach enables you to launch new products of virtually any asset class, or migrate your existing portfolio with our industry-first Self-Service Portfolio Migration™ capability.
--
Update: Listen to a recording of the panel.
See also: Eddie Oistacher speaks at Fintech Nexus 2022.