Peach selected as Future Digital Awards Gold Winner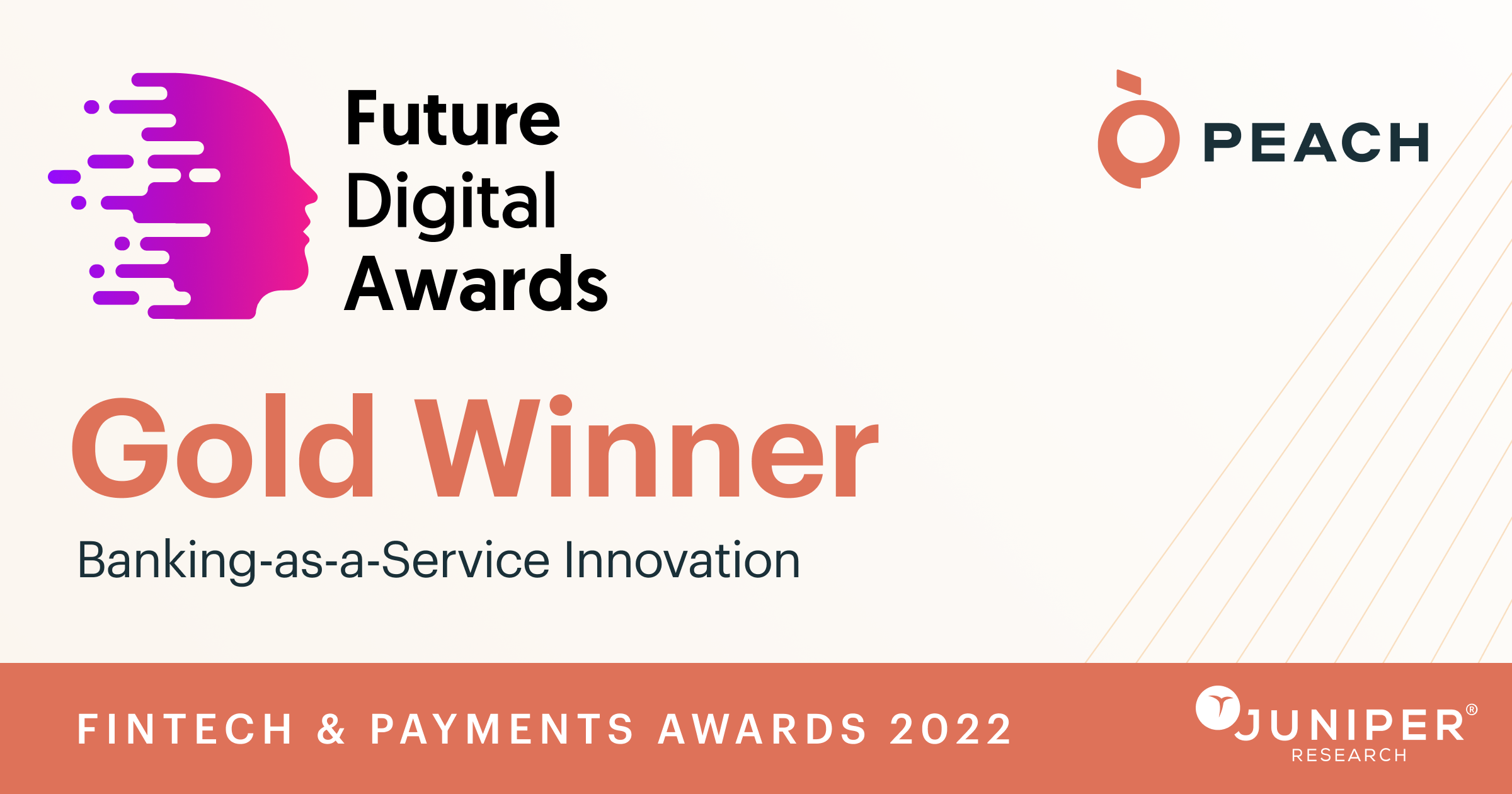 Since 2008, the Future Digital Awards from Juniper Research have recognized outstanding organizations that are positioned to make a significant impact in the future. The Awards honor companies whose imaginative products or services have the potential to disrupt their ecosystems and provide significant benefits to their target audience. 
Peach is honored to accept this year's Gold award in Banking-as-a-Service Innovation for our cloud-native lending technology platform. From our Adaptive Core™ to Compliance Guard™ to end-to-end servicing tech, we're proud to continue building toward our mission of improving lives by giving every lender the power to innovate.
More recent awards received by Peach include the 2023 Banking Tech Award for LendTech of the Future, as well as the 2023 FinTech Breakthrough Award for Banking-as-a-Service Innovation.