Leadership Spotlight: Russell Braden, VP of Product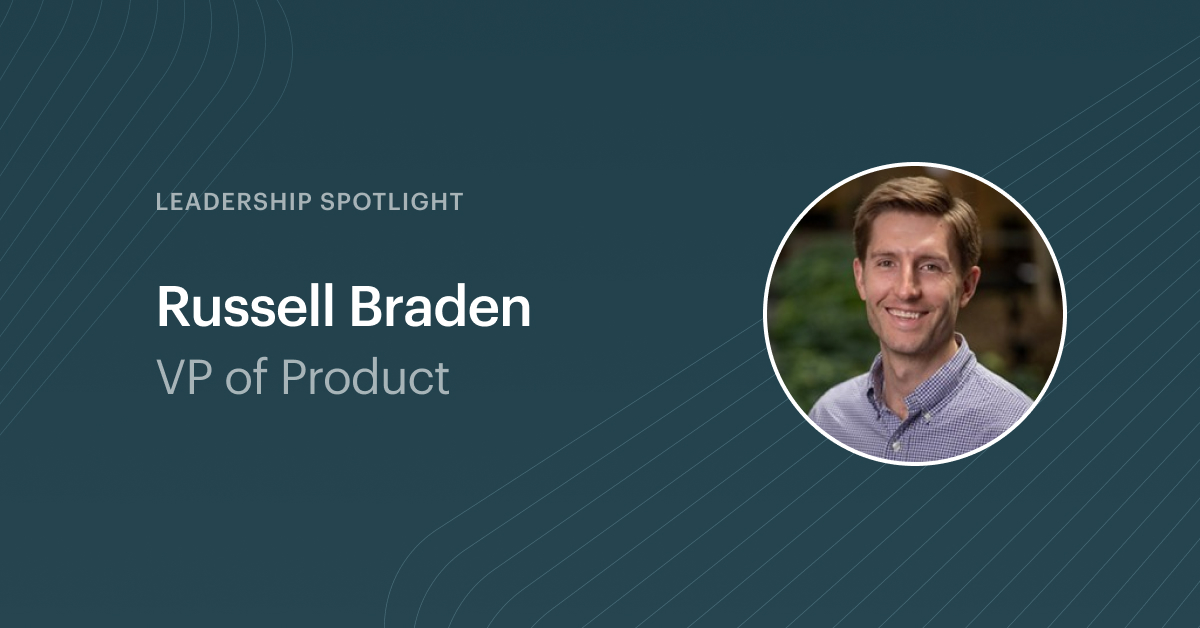 Today we're spotlighting Russell Braden, our VP of Product. Russell is responsible for the suite of APIs that powers our modern loan servicing capabilities. That includes our expanding feature sets around payment processing, communications, agent tools, user portal and strategic partnerships. It also involves expanding our card program—partnering with leading card issuers to support a wide variety of physical and virtual card products for our clients.
Russell has previously held key roles at well-known companies like Grainger, Avant and Enova International. Most recently at Grainger, he oversaw Product Development for Customer Information, a cornerstone of Grainger's broader digital transformation efforts. He helped scale insights and best practices from an internal startup across the entire company, replatforming their tech stack and reducing their dependence on legacy software.
Prior to Grainger, Russell was responsible for launching one of Avant's installment lending programs—overseeing acquisition, underwriting, risk, servicing, collections and remarketing, as well as development of their servicing platform. And before Avant, Russell worked in Strategy & Operations at Enova International, learning the ins and outs of their online lending business through the lens of the call center.
"I've seen the severe customer pain caused by inaccurate and improper loan servicing," Russell said. "And I've seen how resource-intensive corner cases can be. Manual operations has always been a fact of life for lenders—but Peach has managed to turn this on its head. Peach's modern servicing platform helps eliminate or significantly reduce the manual processes needed to run a successful lending business, helping lenders increase both profits and customer satisfaction."
Peach's ability to leverage technology to solve common pain points is in part due to its position at the crucial intersection of borrowers, operations and servicing technology. It's also due to a very intentional focus on solutions that are scalable to many asset classes and types of lenders, and are configurable enough to feel custom to both agents and borrowers.
"We're leveraging technology to solve pain points many lenders have dealt with for decades," Russell said. "But it doesn't stop there. Our technology platform also unlocks lenders' ability to innovate. Whether it's speed, flexibility or robust functionality, we're continually focused on delivering a product suite that is technologically differentiated."
Eddie Oistacher, CEO of Peach, added: "The pace of change in lending is accelerating, and it's our job to empower lenders to innovate ahead of the curve—today and into the future. So we have to be two steps ahead, building the infrastructure for continued innovation."
"That's the real importance of Russell's work," he went on. "Russell is ensuring that we can support clients as they push the envelope, expanding our features and functionality as well as our support for asset classes and client types. Russell has seen what success and failure look like across origination, servicing and collections, and he has the vision to help us point lenders of all kinds in the direction of success."
Outside of work, Russell is an avid athlete—most recently channeling his passion for sports into platform tennis. Russell lives in Chicagoland with his wife and three kids.
Curious about Peach? We'd love to talk—we're at info@peachfinance.com.