Mission Lane Selects Peach to Power Inclusive Lending Products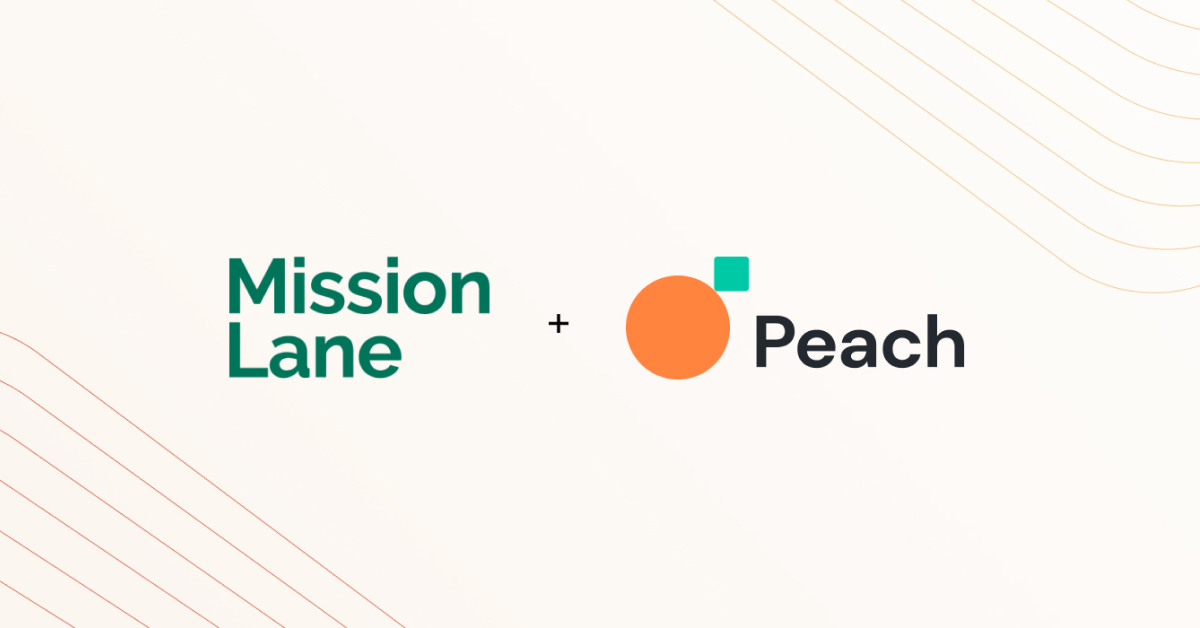 We're proud to officially announce our partnership with Mission Lane, helping power their Credit Builder Account—a new credit builder loan product aimed at setting consumers on the path to establishing strong credit.
Purpose-driven companies like Mission Lane that are pushing the boundaries of innovation in lending are helping create a better world for everyone. Learn more about the partnership in our press release.