Peach adds senior leader to bolster product capabilities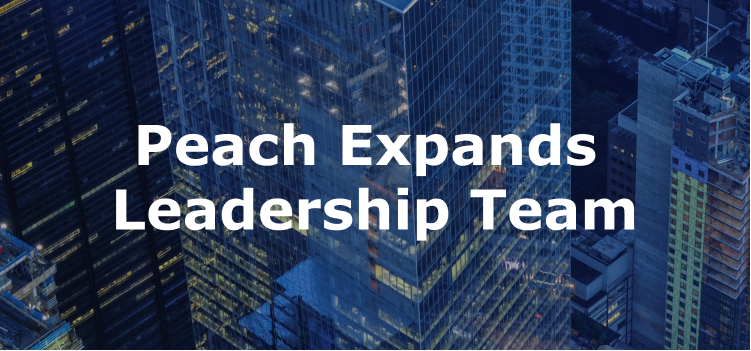 Here at Peach, we're proud to have added a key member to our leadership team: Russell Braden joins us as VP of Product.
In his Product role, Braden will focus on financial products—continuing to build out Peach's robust feature set around payments, communications, agent tools, user portal, strategic partnerships and more.
Braden joins from Grainger, where he oversaw Product Development for Customer Information, a cornerstone of Grainger's broader digital transformation efforts. Prior to Grainger, Braden held key roles in Product and Strategy & Operations at fintech lenders Avant and Enova International.
"Investment in Product is and always has been central to our mission," said Eddie Oistacher, CEO of Peach. "A loan management and servicing platform that's as modern and configurable as ours requires technical expertise, thoughtful design and continuing investments in feature development to deliver a product fit for enterprise clients. Russell Braden brings expertise in all these areas, plus practical experience building lending programs at some of today's best-known fintechs."
Braden joins Peach's existing leadership team, which includes CEO Eddie Oistacher, CTO Eran Sandler and COO Gur Brosh. Other members of the leadership team include Shara Chang, General Counsel and Chief Compliance Officer; Noah Trugman, VP of Sales and Partnerships; and Dave Waller, VP of Enterprise Sales.
If you'd like to learn more about how Peach can help you launch new lending programs and automate compliance monitoring, email us at info@peachfinance.com.