Peach begins international expansion with Canada launch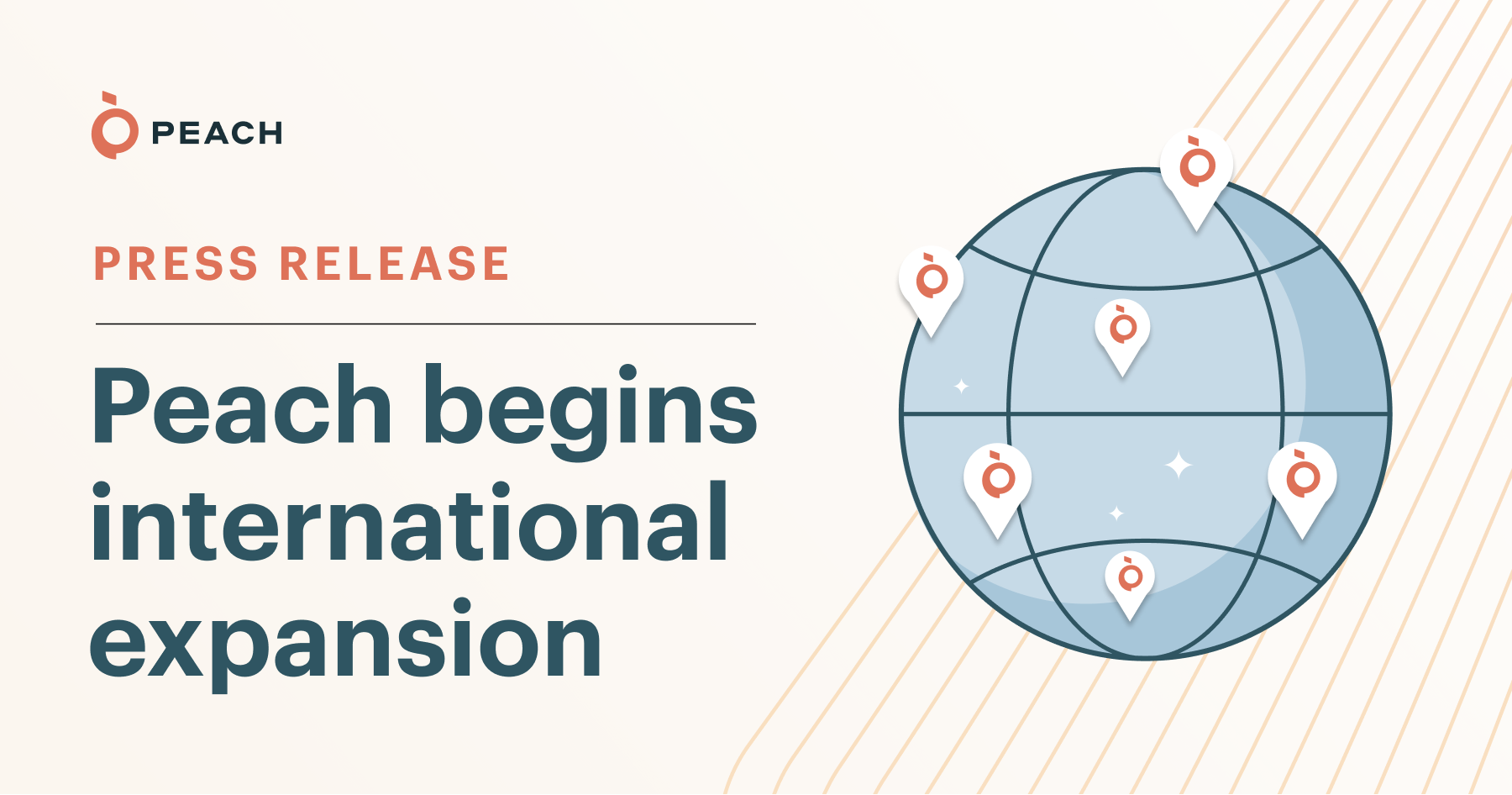 Read the press release on Business Wire.
OAKLAND, Calif.--(BUSINESS WIRE)--Peach Finance, the leading modern loan management and servicing technology platform, today announced that its international expansion has begun with a launch in Canada.
The company, which enables fintechs and traditional financial institutions to quickly launch and confidently scale lending programs, shared the news alongside an announcement that it had partnered with Snaplii, a leading Canadian digital wallet and mobile payment fintech.
"We have already built the industry's most flexible servicing platform—one that can support virtually any asset class and can easily adapt as lending programs, regulations and borrower preferences change," Peach CEO Eddie Oistacher said. "Our platform was designed from day one to support country-specific constructs, making it possible for us to scale to other markets with relative ease. We have also assembled a team that brings significant experience running lending programs in Canada, Australia and the UK. We are very happy to be partnering with Snaplii as we begin our journey of international expansion."
"At Snaplii, we're focused on driving the North American fintech industry forward," said Snaplii's CEO, Spencer Xu. "We're aggressively pursuing initiatives that unlock mutual value for consumers and merchants. We offer consumers a convenient payment system along with one-stop membership benefits, while giving merchants ways to increase loyalty and engagement."
According to Xu, innovative products like those created by Snaplii require a servicing platform that's flexible and modern.
"We needed a servicing platform with robust virtual credit card functionality, as well as the flexibility to work with both open loop and closed loop constructs. We also needed a solution that could integrate with our credit card issuer of choice. With Peach, we found a partner that's invested in our success, and that won't be a limiting factor for us as we continue to evolve our product offerings."
Earlier this year, Peach announced the launch of its Self-Service Portfolio Migration™ capability. A first of its kind in the lending industry, the capability streamlines the migration process and gives lenders the ability to manage migrations themselves, reducing the time, effort, risk and cost associated with migrating their existing lending portfolio. The tool is suitable for both installment loans and lines of credit, and is offered at no cost to lenders migrating their portfolio onto Peach's platform.
About Peach
Peach is a cloud-native lending technology platform that helps fintechs and traditional financial institutions quickly launch and confidently scale lending programs. Peach is the only lending platform built on an Adaptive Core™, a new paradigm in loan management offering complete configurability and support for virtually any asset class. For lenders with existing portfolios, Peach provides the industry's first Self-Service Portfolio Migration capability. The company's fully integrated suite of API-first products includes a loan management system with 200+ configuration variables; a suite of proprietary servicing tools, including a lending-specific CRM, borrower portal, agent portal, payment processing, communications, reporting and first-party collections tools; and Compliance Guard™, a proprietary compliance monitoring system. Peach was built by leaders from top fintechs like Affirm, Avant and Prosper, who set out to create the most configurable, robust, compliance-forward and future-proof lending platform in the market. Peach's mission is to improve lives by giving every lender the power to innovate. Learn more at peachfinance.com.
Peach media contact
Crayton Montei