Peach CEO Eddie Oistacher to speak at LendIt Fintech USA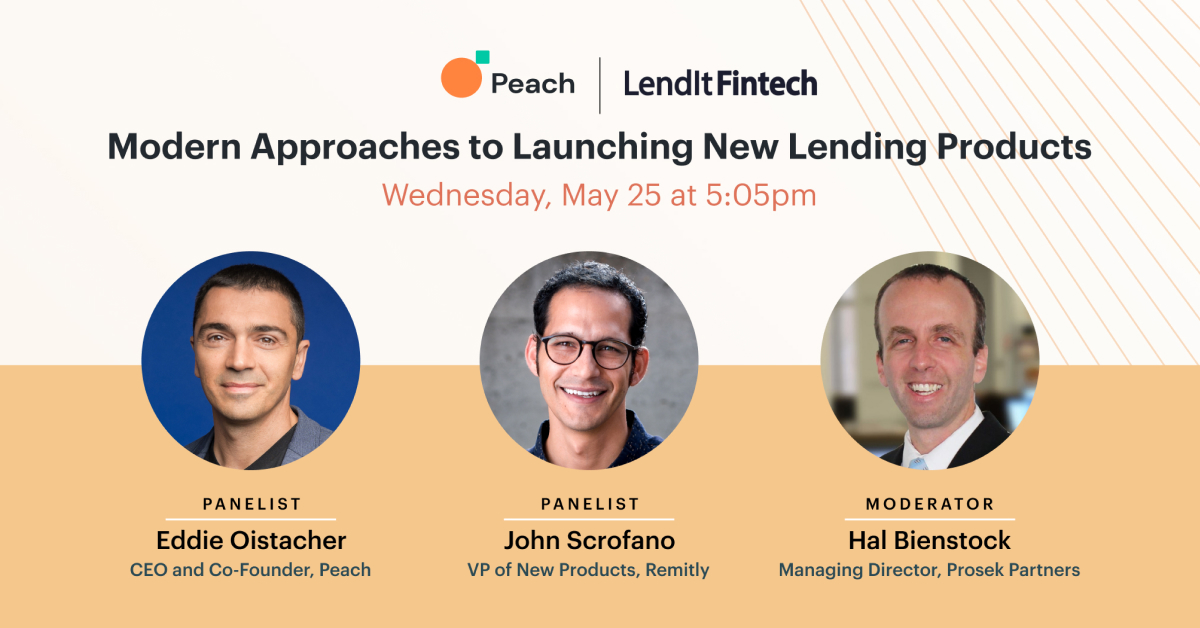 Join us at LendIt Fintech USA next week, where Peach CEO Eddie Oistacher will be speaking about the keys to modern lending products. He'll be joined by John Scrofano, a VP at Remitly in New Products, and moderator Hal Bienstock of Prosek Partners. The session will take place in Room 4 on Wednesday, May 25 at 5:05pm.
Peach will also be exhibiting at Booth 455.
About LendIt Fintech USA
LendIt Fintech USA is the leading event for innovation in financial services. Taking place on May 25-26 in the financial capital of the world, New York City, this event brings together the most innovative and disruptive financial services companies for 2 days of world-class content and face-to-face networking. Key topics include digital banking, web3, identity, consumer lending, embedded finance, financial health and much, much more. Save 15% on your ticket with code
. For more information, visit
https://bit.ly/3utXHdY
.