Peach receives 2023 FinTech Breakthrough Award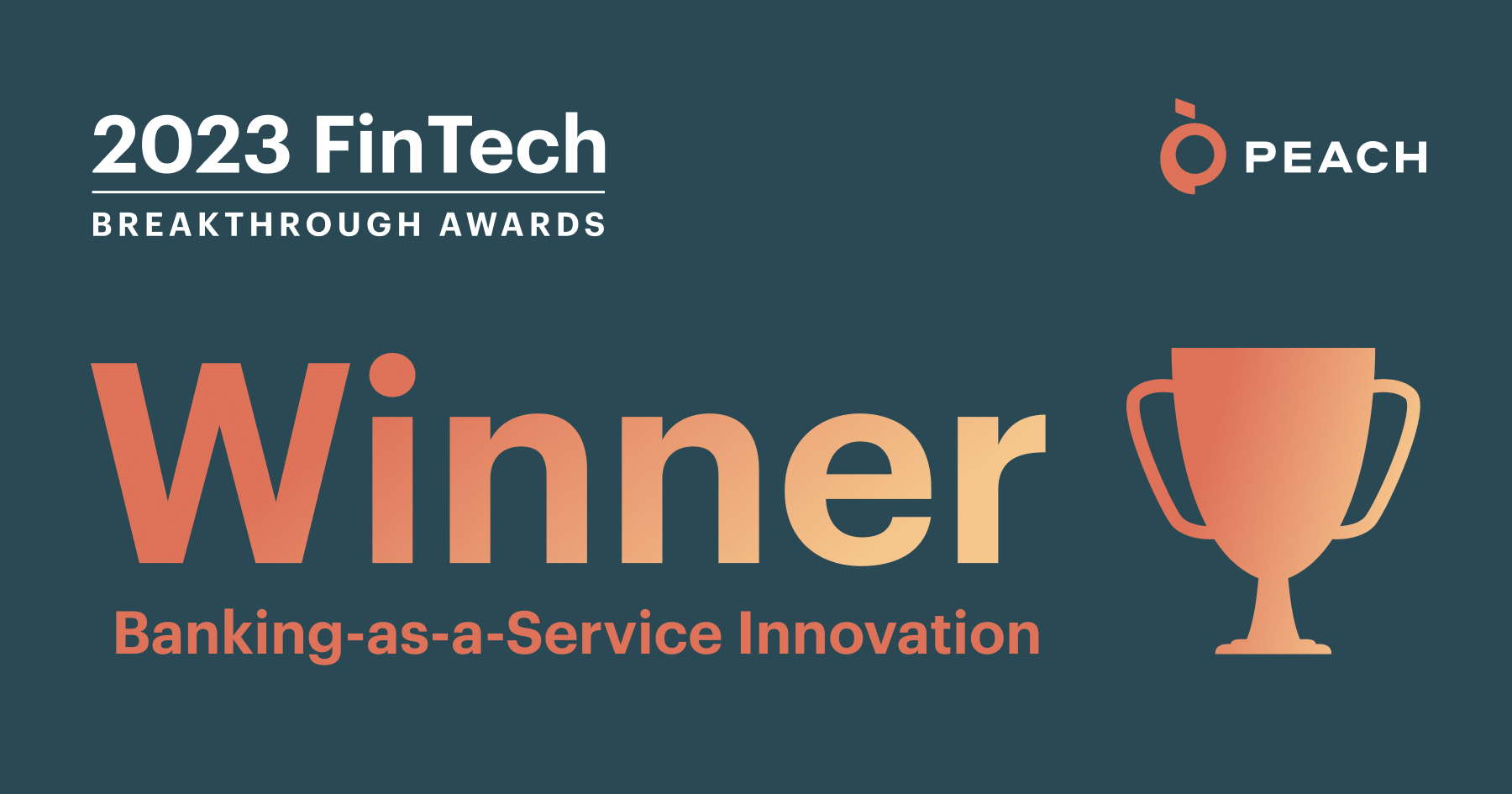 Peach is honored to accept this year's FinTech Breakthrough Award for Banking-as-a-Service Innovation.
In its 7th year, the annual FinTech Breakthrough Awards aims to recognize the breakthrough companies and products in the global financial services and technology industry. Peach receives its award alongside other leading-edge companies including American Express, Ramp and Credit Karma. Over 4,000 nominations were received. 
From our Adaptive Core™ to our Self-Service Portfolio Migration, we're proud of the innovations that are helping every lender to innovate—and we're grateful for this recognition from FinTech Breakthrough.
For more information, read the full press release.