Peach spotlighted in Aite-Novarica Group's Q2 report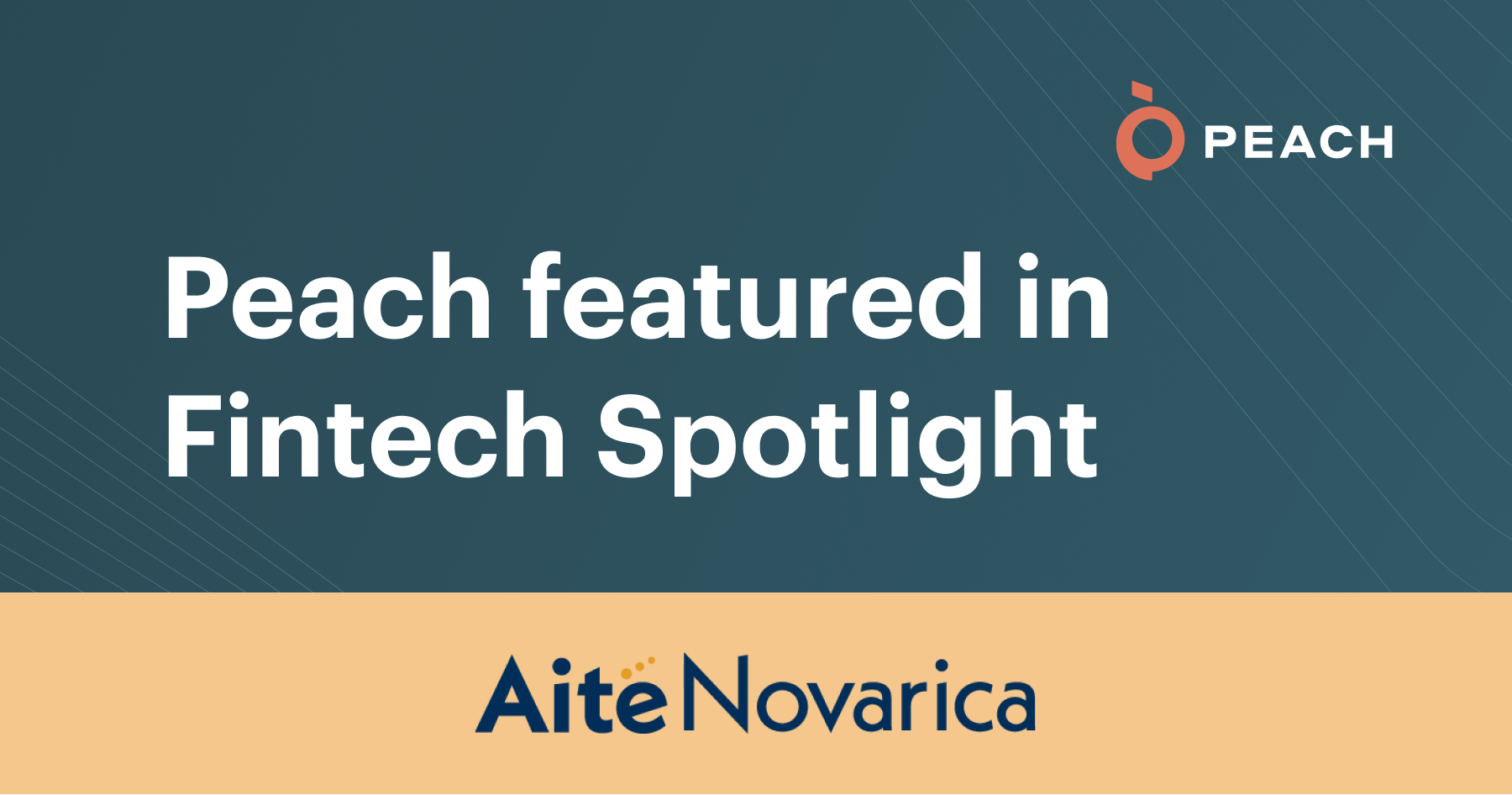 Peach has been featured in Aite-Novarica Group's Q2 2022 Retail Banking & Payments Fintech Spotlight. The report highlights nine vendors whose innovative offerings are putting pressure on legacy players.
The report underlines the ways Peach enables lenders to quickly launch highly configurable lending programs and to easily iterate on existing ones, even at scale. Three core differentiators are called out:
Our Adaptive Core™, which gives lenders unprecedented flexibility in the configuration of lending programs and support for virtually any asset class.

Our servicing solution, which is end to end and full integrated.

Our compliance-first approach, with robust and innovative compliance technology in Compliance Guard™.
According to the report, Peach "...stands at the forefront of innovative solution providers capable of empowering financial services companies to adapt to the times."
We're proud to be featured in this quarter's Fintech Spotlight. Request a copy of the report from Aite-Novarica Group.