Peach wins Gold in the 2023 Future Digital Awards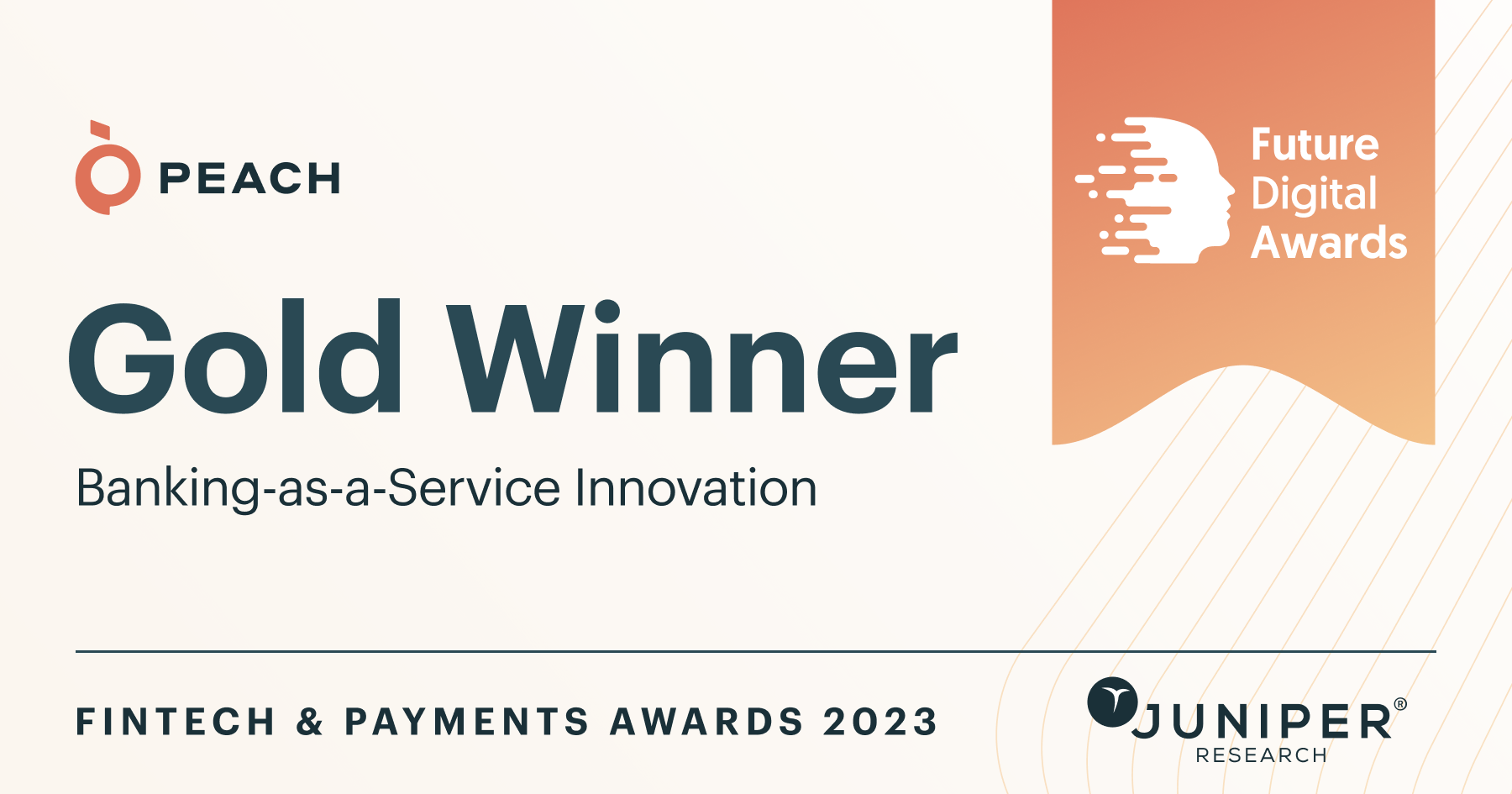 We're pleased to share that Peach has once again won Gold in the Future Digital Awards for Banking-as-a-Service Innovation. The accolade is presented by Juniper Research, a renowned research firm. Peach won the same award in 2022.
The Future Digital Awards recognize the most innovative, cutting-edge tech companies disrupting the financial industry and beyond. From fintech to payments, banking, blockchain, fraud, security and retail, these awards celebrate the pioneers charting the future of digital. 
Peach's cloud-native loan management and servicing platform provides lenders with unprecedented flexibility and configurability, enabling them to quickly launch and confidently scale innovative lending products. Peach's approach has been transformative for lenders of all sizes, and it has also been instrumental in lowering the technological barrier to innovation.
Prior to this award, Peach has previously won a 2023 Banking Tech Award, a 2023 Fintech Breakthrough Award and a 2022 Future Digital Award. We're grateful for these recognitions of our innovative technologies—including our Adaptive Core™, Self-Service Portfolio Migration™ and Loan Replay™—as well as our unwavering commitment to accelerating innovation in the fintech and banking industries.
Read the full press release from Juniper Research.